To Book Your Session

Congratulations on your decision to move deeper within and towards understanding your purpose! The next step is to connect with me - Vanessa. We can then ensure we both feel comfortable with each other before proceeding and arranging a date for your day-long session.
I use the Deloraine Cottage for my sessions. I rent the cottage out for short term stays, so we are dependent on availability in between stays.
If you want a guaranteed date or you are from out of town, you can always book on the Deloraine Cottage website for at least 2 nights for your QHHT session. Check-in is from 4.30pm. It is a good idea, to have some quiet time to reflect on your questions and prepare for the next days session. Sessions take as long as they take, usually between 5 - 8 hours. Afterwards, you'll appreciate the quiet tranquility of the cottage to contemplate everything that came through for you.
The day-long QHHT session price is additional to your 2 night stay at the Deloraine Cottage.
Contact me for pricing
You can find us here at 50 Konini St, Parahaki, Whangarei.
Where are sessions Held?
At present all session are held in person at the Deloraine Cottage on our beautiful 2.5 acre park like grounds. Located halfway between Whangarei Airport and the City Centre in Parahaki, Whangarei, New Zealand.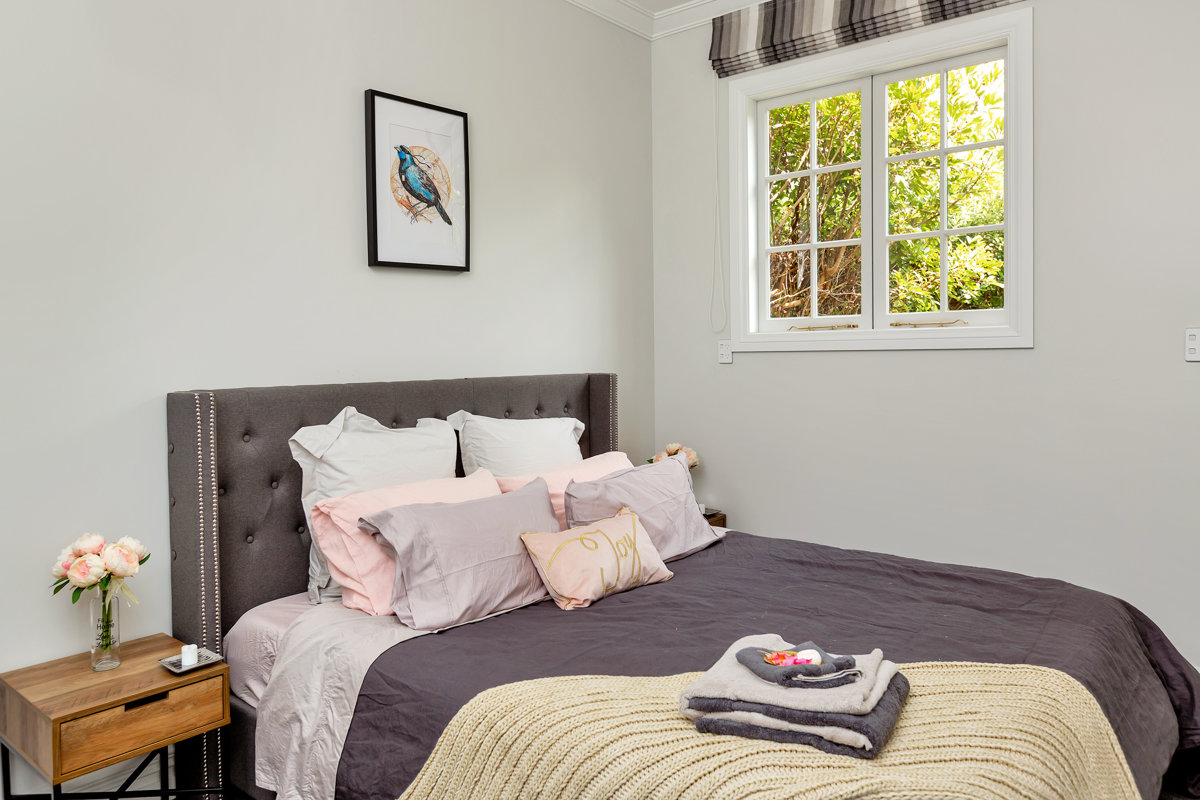 Sessions cannot be done via video call. If you cannot make a trip to Whangarei, New Zealand. Then visit www.dolorescannon.com for a list of trained QHHT facilitators around the world.