To Book Your Session

Congratulations on your decision to move deeper within and towards understanding your purpose! The next step is to connect with me - Vanessa.
We'll have a 15 minute korero (talk) over the phone and if you'd like to go ahead we'll coordinate a date for your session.

I use the Deloraine Cottage for my sessions. I rent the cottage out for short term stays, so we are dependent on availability. I can book your session in-between stays over two days. The first days session is between 2-4pm. We will have a korero and go over your questions so I can better guide you to self-healing. The next days session is between 11am-2pm. I will facilitate the quantum healing session, and afterwards we'll have a korero about what came through for you. I only have a handful of these dates as they come available each month and they fill quickly.
If you want a guaranteed date sooner you can book on the Deloraine Cottage website for at least 2 nights for your QHHT session. Check-in is from 4.30pm. It is a good idea, to have some quiet time to reflect on your questions and prepare for the next days session. Sessions are approximately 5 hours, so I like to make a start by 11am. Afterwards, you'll appreciate the quiet tranquility of the cottage to contemplate everything that came through for you. Then, have a good nights sleep before enjoying a complementary continental breakfast before checkout at 11am.
The 5 Hour QHHT session price is additional to your 2 night stay at the Deloraine Cottage.
QHHT price as at 1st July 2021 is
$222.
A $50 non-refundable deposit is required at the time of your QHHT booking to reserve your session. The balance is payable 48 hours prior to your session. You can pay by credit card, bank transfer or cash.
Swap of Services
If you are in need of a session, but don't have the money available, please reach out to me. There may be an opportunity for us to create a value exchange, through a swap of services or the like.
Do you live locally?
There is an option if you live locally, for me to come to you and do this session in your home. It is best that there are no distractions for the 5 hours we do the session. An additional travel fee may apply.
You can find us here at 50 Konini St, Parahaki, Whangarei.
Where are sessions Held?
At present all session are held in person at the Deloraine Cottage on our beautiful 2.5 acre park like grounds. Located halfway between Whangarei Airport and the City Centre in Parahaki, Whangarei, New Zealand. It is recommended that you stay the night after your QHHT session and allow yourself the valuable time to listen to your QHHT recording and integrate the insights, information, healing and recommendation that transpire in your session.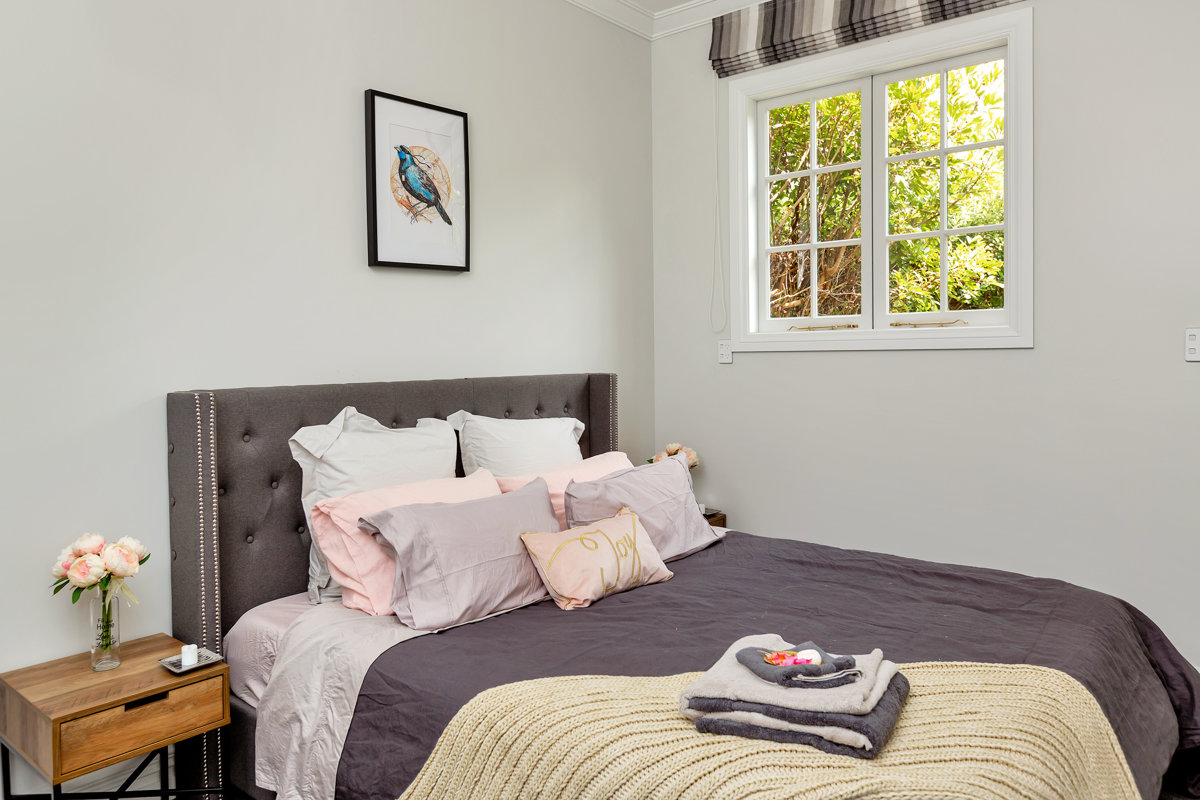 Take advantage of this opportunity to connect with yourself and relax and unwind here at Deloraine Cottage located 2 hours North of Auckland. If there are several of you who would like a session, please book one additional night for each subsequent person. it is a great idea to come and tautoko (support) and awhi (care) each other on this magical journey of discovery and self-healing.
During your private session I do ask that we have the cottage to ourselves. But not to worry, Whangarei is surrounded by beautiful beaches, bush and coastal walks. Or take advantage of nearby walks listed below, all within 5 mins drive, and reconnect with papatuanuku (mother earth).
Consider turning your stay into a wellness retreat. There are many wonderful local providers of yoga, ascension breathing, sound therapy and maori massage (mirimiri and romiromi) to name a few. We are happy to work with you to create a personalised QHHT retreat package inviting local wellness providers to the Deloraine Cottage.
Sessions cannot be done via skype call. If you cannot make a trip to Whangarei, New Zealand. Then visit www.dolorescannon.com for a list of trained QHHT facilitators around the world. Alternatively, if you have a group of 3+ people all wanting QHHT sessions and you live elsewhere in New Zealand, I can look at dates to travel to where you live and facilitate your groups, individual sessions.